Need help setting up your booth at your next trade show?
We manage the details to give you peace of mind.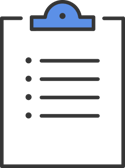 PRE-SHOW PLANNING

With our Preshow Planning services, you arrive at show site knowing that your exhibit is ready to go. Proper planning and timely ordering ensure that your exhibit looks great, and you take advantage of all the discount deadlines and represents your brand. Our show book team manages all the details and ordering, including electrical, internet, labor, floor covering and furnishings.

EXHIBIT DESIGN

From our initial discovery call through production, our skilled exhibit designers focus on creating the custom exhibit of your dreams. We will work with you each step of the way, providing creative concepts, detailed CAD drawings and a final quote. Once we have developed the perfect design, we go to production to build your custom, modular exhibit.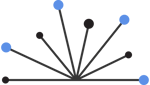 GRAPHICS

Our team of graphic artists develops high-impact graphics that consider visibility, sustainability, materials, and attendee engagement. Working with you, we can create unique concepts or work with files provided by your in-house team or agency. We specialize in graphic production files required for high-end printers, including custom fabrics, signage, and rigid materials and are hyper-focused on getting the best color match for each element.

SHIPPING

Our centralized freight department utilizes a robust transportation management system for direct visibility into your exhibit materials and carriers' systems, allowing us to quote shipping costs with precise accuracy. We invoice precisely what we quote for both inbound and outbound shipping. No more wondering how much freight will end up costing you!

EXHIBIT ACTIVATION & ATTENDEE ENGAGEMENT

Our exhibit strategy team connects virtual and in-booth audiences to your pre-, at-, and post-show strategy. Our comprehensive approach delivers immersive solutions that drive measurable results and extend your brand's impression beyond the show. We create engaging experiences that connect brands to attendees through videos, touchscreen, digital, and gamification.
INSTALLATION & DISMANTLE

You can rely on our team of expert I&D professionals to get your exhibit show ready and dismantled, stored, and shipped quickly and safely. We work with a vast and proven network of I&D partners trained specifically on our proprietary modular structures and supervised by our I&D staff.

ASSET MANAGEMENT

When it comes to storage, we've got you covered. Our warehouses are located near key event venues and can store and manage programs of any size and scale. Through our asset management software, you will have 24/7 access to see where your exhibit structures and supplies reside.

DESIGN METHODOLOGY

We approach graphic design with a tried-and-true methodology founded on your business goals that considers visibility, sustainability, materials, and impact. Our detail-oriented exhibit designers are experienced in representing brands on the show floor with precision and energy.
Relax, we've got this!

With 40 years of experience, we design, manufacture, builds and manage exhibits of all sizes. From the initial concept, through build & installation, dismantle, and asset management, we are your one source for high-impact experiences.